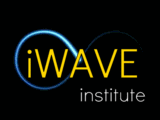 the work o

f
katie darling

msu*
We offer guidance, coaching and trainings in

a

dynamically

peaceful

solution for your anxious life.

erything is made of waves!

Learn to"surf"

The Infinite Wave

within your body, mind and breath
WELCOME TO

i

Wave.institute
(5000+ students since 1995)
​
New

WEbinaR:
ROMANTIC ENLIGHTENMENT

LoveWave 1
5 Saturday mornings may 1-29
"Mystics of the World, Join hands, Join the LoveWave, LoveWave!"
​
An iWAVE Webinar ("Waveinar") with Katie Darling
(Founder/Creator since 1995 of Motherwave, Soulwave and now iWAVE Institute)
and her partner Greg Andrews
​
Join the first 30-Day LoveWave
A group of like-hearted souls, creating a new collective possibility
​
5 Saturday mornings in May 2021
(May 1, 8, 15, 22 and 29, 10-12am PST)
THE SCOOP ON ROMANTIC ENLIGHTENMENT, LOVEWAVE 1:
5 Weekly Waveinars with:
​
New, live, cosmic downloads from Katie in lecture and audio-visual form,

followed by...

Deep, guided sessions to open you up to YOUR lovewave, using the iWAVE practices, refined by Katie over more than 40 years of working with thousands of clients and students, including:

WAVE-BREATHING (Katie's organic form of breathwork)

ENERGY AWAKENING (Get your "Wave" back!)

RADICAL BELIEF EVOLUTION (change the tide of your mind)

EMOTIONAL HEALING (What you REALLY feel, you can heal and transmute)

SHAMANIC JOURNEYING and HYPNO-GRESSION to recover the lost parts of your heart.
​
PLUS
WEEKLY MORNING AND EVENING DOWNLOADABLE MEDITATIONS WITH KATIE and GREG to keep you in the lovewave between waveinars

CONNECT WITH FELLOW LOVEWAVERS, and create new friendships based on real love rather than the counterfeit love of social anxiety, self-branding and competition. (Who you are, rather than who you think you are and pretend to be!).
Shakti Gawain (RIP)
Best-selling author of Creative Visualization, Living in the Light, etc.
"I love Katie Darling.
She is very courageous, and follows her intuition to help people face their fears safely, and find their own courage. Her work comes from a deeply caring place."