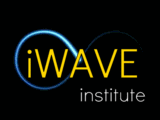 iWAVE Institute—home of:
new.
wave.
mystics. a Oneness conspiracy
iWaveTherapy
with Katie Darl

ing
MS

U
iWaveHealing

with Greg Andrews
MBA
InfiniteWAVEHEALINg WITH
GREGORY ANDREWS

MBA
Greg's BIO is coming soon.
​
The short version: "I, Greg was a Captain in the Air Force (computer systems) for 9 years, in peace-time, and also earned my MBA. Something called me out of the security and lack of meaning I found in my military career, and I found myself on a journey of exploration through running various lucrative and lame businesses, to all kinds of diverse projects, including initiation into Reiki 29 years ago. I have been practicing spiritual and energetic healing ever since that time with surprising results and in many cases, unforeseen cures of conditions that seemed permanent.
​
Then everything changed again. In 2006 I lost most of my sight as a result of an injury during my earlier air force years. Although this was obviously very shocking, it led to a radical new opening in my consciousness, a kind of "insight," and I was drawn to study mystical teachings, starting with A Course In Miracles, of which I became a teacher for some years, to groups in Religious Science churches.
And then my path led me to The Infinite Way work of Joel Goldsmith, which focuses particularly on the Art of Spiritual Healing. Both Katie and I made a deep, daily study of Infinite Way teachings for around 12 years before meeting each other in 2020 on an Infinite Way Webinar!! We were both using the practical mysticism of the Infinite Way to find LOVE without looking, and are quite amazed at how well it worked."
​
As Greg explains, "Spiritual Healing, as taught and practiced in the Infinite Way is not the same as Reiki, although I now synthesize both channels. Joel Goldsmith personally -- or impersonally you might say -- along with many of his more advanced students, healed thousands and thousands of people on death's door. His method is much closer to the source of consciousness than simply "sending energy." Infinite Way healing involves raising your consciousness to the level of Oneness which we might now call the "quantum field," where the presenting problem, whether illness, poverty, or other difficulty, just doesn't exist. The imbalance is removed in its core within consciousness and, amazingly and inexplicably, when this is performed successfully (and you can feel the shift when it happens), the problem often disappears in the physical also. Sometimes multiple sessions are needed.
With Joel, Stage Four cancers and other terminal conditions would clear overnight. The same principle was used by him to help resolve issues of personal finance and abundance, and to resolve labor relations in corporations, and to get innocent people out of jail in impossible situations. Both Katie and I have independently found that the healing principle works miraculously in our personal lives, and we practice it somewhat secretly with our clients.
​
The Infinite Way is truly a little-known, ridiculously effective Practical Mysticism for the New Wave of Love and Higher Consciousness that we are all getting ready to ride into the New Earth. We have integrated it as a higher mental principle in our work, called The Infinite WAVE, which also integrates our understanding of WAVE CONSCIOUSNESS -- the importance of tuning in to and "surfing" the oceanic waves of life energy that carry mystical intelligence through breathwork, body-waving, belief-waving and melting down emotions into love." (aka iWaveWork)."
​
Since joining with Katie in the iWave love-field in 2020, Greg has quietly been offering "Infinite Wave Healing Sessions" by Zoom by donation to certain fortunate clients at their request.
​
Contact him if you feel drawn to receive his help: 510.860.9905
​
​