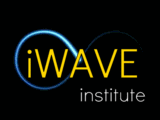 the work o

f
katie darling

msu*
i

WAVE Basics Wave-INAR
6 Wednesday eves starting
June 17, 6-8-
ish

PDT
Hi! More information coming soon, but here is a 6 minute video about the Webinar and a payment link:
2 spots left. Webinar almost full!
last-minute discount for enrollment before midnight June 16 (Tuesday).
(Scroll down to bottom of page for another (10-year-old) YouTube video
that explains what this Wave-inar is about)
🌊iWAVE Basics Training Webinar🌊
6 Wednesdays at 6-8-ish PDT, June 17, 24, July 1, 8, 15, 22

An Initiation into The iWAVE Method™: the antidote to fear, depression, anxiety, resentment:
5 portals to The Infinite Wave or Radical Embodied Presence.
12+ hours of
breathwork,

body-waving,

belief-waving,

I-striptease,

fun and opening interactive processes,

inspirational talks (you will get recordings to keep),

written Course Notes to keep—perhaps Katie's first book(let)!!,
The HOW of Now
The BIG question: how to maintain and sustain the iWAVE experience? You have had glimpses (in this work, or on some retreat, or when you last fell in love, or took funny medicine :-) ) of the incredible, ecstatic experience of surfing the wave of your true Self.
But when you are in your so-called "life," it's easy to fall back into fearful old ways.
A bit more explanation:
The "MACROwave" part of iWave are the times when you are held in a strong container such as iWaveTherapy in private sessions, or in iWave Trainings. The safe and loving container allows you to break through from particle to wave, from dry to wet, from your partic-ular flavor of stuckness into your true nature of Oneness.

The "MICROwave" part of iWave is The iWAVE Method™ the HOW of NOW, or the Quickie version of HOW to access this experience 24/7—or at least often—as an easily accessible presence default mode, when you're on the fly in the busyness and stress of life.

You may "know" what these 5 portals are (I-W-A-V-E), but you don't "KNOW" them until they have all become one thing, one inner gesture that you make automatically. This Webinar is designed to initiate you deeply into proficiency at entering these 5 iWAVE Portals so that they become One Superpower to use at any time.

If you understand the MACRO/MICRO idea above, you will understand that this iWAVE Basics Training Webinar Webinar is both:
MACRO: You will be in a communal love container with me and an incredible pod of "wavers" for 6 weeks. This will help you to dissolve some of your invisible fears and defenses to the flow of wavy love.

MICRO: You will become more proficient than ever at practicing this work organically and naturally, in daily life.

​
To learn more about the Webinar or any other aspect of the work, surf around this website, or you can email me or call me.
Or sign up below (or upper right) for Webinar.
Hope to see you in a Zoom Room soon,
Katie