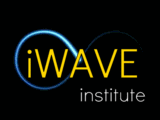 iWAVE Institute—home of:
new.
wave.
mystics. a Oneness conspiracy
iWaveTherapy
with Katie Darl

ing
MS

U
iWaveHealing

with Greg Andrews
MBA
WELCOME TO




i

Wave.institute




(5000+ students since 1995)




​
Shakti Gawain (RIP)
Best-selling author of Creative Visualization, Living in the Light, etc.
"I love Katie Darling.
She is very courageous, and follows her intuition to help people face their fears safely, and find their own courage. Her work comes from a deeply caring place."
We offer guidance, coaching, healing & trainings:
a dynamically peaceful solution for your anxious life.

Because everything is made of WAVES, especially YOU.
If you don't
know and feel this,

nothing works. At least, not for long.

Learn to"surf" The Infinite Wave
within your body, mind and breath