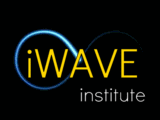 iWAVE Institute—home of:
new.
wave.
mystics. a Oneness conspiracy
iWaveTherapy
with Katie Darl

ing
MS

U
iWaveHealing

with Greg Andrews
MBA
PRIVATE iWaveTherapy Sessions with Katie Darling
PLEASE READ THE "SMALL PRINT"
IN FULL DETAIL
There are no exceptions, and one of the agreements is that you don't ask to BE an exception :-)
and CLICK THE "I AGREE" LINK AT THE BOTTOM
How iWaveTherapy Works and Agreement/Non-Liability Form:
I have given sessions to 1000s of individuals (as well as leading large and small seminars) for nearly 40 years. When I work with you, you are receiving the benefit of my decades of experience working in all dimensions of a human being's many energy bodies. This is not a simple breathwork session to feel good, nor talk therapy to quiet your mind for 10 minutes (although it may include breathwork and counseling,—but it does not stop there!).
I am able to get people through places that they have very often been stuck in their whole lives. It is intensive, focused work, and you shouldn't risk it if you're not ready for a big life change (for the better, of course, but the ego likes to stay comfortable even in its misery :-)).
The sessions happen through my connection to a Field of Oneness, and are guided by a whole "team" of energies and forces that work through me as a conduit, on you and your "case."
Because of the depth and intensity of the work, I only accept a few committed clients, and I don't do "one-off" sessions—except the first one, as an introduction to me and the work, (or occasionally as a refresher for returning students/clients who have already done several cycles of the work).
After the intro session, if we are a match for a transformational journey together, you will invest in a cycle of 10-20 (or more) sessions. When you invest in a discounted series, you are responsible for showing up each week for your standing appointment. It is as though you have me on retainer for that time period (not for that number of sessions), since I carry the few people I work with within my mind-body-spirit field, and often receive information and downloads about your case during my own meditations or just during my ordinary life.
Here are the agreements about those session cycles. They are not negotiable and have emerged from my need to maintain healthy boundaries and self-care so that I can continue doing this valuable and demanding work.
Please read carefully and if you agree, press the button that says "I agree to all the agreements above." We will then schedule your standing weekly or biweekly appointments (some people work twice a week when they are very keen to break through more quickly).
CANCELLATION POLICY
I understand that the hourly session rate is $350/session hour, and that (after an intro session) iWaveTherapy is done in a committed series of 10 or more sessions which are deeply discounted (275/session for 10, etc.).

I understand and agree that I am responsible for prioritizing and showing up for my scheduled standing appointments. This includes all cases including:

illness (long experience shows that the work still works and is very healing, even if you are just listening to Katie on the phone);

travel (schedule your travel around your sessions);

natural and other disasters (which we can work around);

the many crises of life including family illnesses, deaths, etc.

When you prioritize this work, you can always find a way to make it happen, and this commitment to your own process is what breaks the patterns of being overwhelmed by "life."

I understand and agree that I am committing to 10 (or 20, 30 etc) weeks of Katie's time, not just a specific number of sessions. I understand that this means I will be charged for absences, as Katie has set aside this period for me in her small group of mentoring clients.

I understand and agree that in cases where I have a an unavoidable time conflict coming up for one of the weekly sessions, Katie will, with 48 hours notice, attempt to find another slot for me that week, but there is no guarantee of this. I understand that Katie's schedule is pretty full, and that she needs to maintain her own energy within her assigned work-slots, around which she schedules her self-care and preparation for the work. She only works in the morning. She needs her scheduled time off to recharge so that she maintains her integrity as an instrument of the work.

I understand that this agreement above of non-cancellation includes major holiday weeks, (in which case Katie will make every effort to schedule appointments around my travel, invading relatives, etc.) (The only exception is the week of Xmas, from the Sunday before or of Xmas Day to the Sunday after, during which I may cancel without it counting as one of my standing appointments, but Katie will still be available for sessions that week, and I am encouraged to take advantage of doing the work during this potentially stressful and sometimes triggering holiday season).

I agree that these are real boundaries that Katie has set for her well-being, and that these are real agreements that I am making. Out of respect for Katie and because it is in my own interest to support her in keeping her work-life balanced and healthy, I take responsibility for honoring these agreements and not pressuring Katie to make me an exception.

I agree to not call, or "knock on the door" of the Zoom room until I am physically ready for the session (i.e. please don't walk around with your phone or computer with Katie on camera, which can be visually disturbing or disorienting). I understand and agree that the assigned time is my time, and I agree to get seated, centered and prepared before entering the session ON TIME. (Katie will be ready and you will receive your 50-minute session).

2. MENTAL HEALTH:

I agree that I understand that Katie Darling is not a licensed psychotherapist or medical practitioner but a Consultant and Life Coach with over 40 years of experience, offering new life skills to support mature humans who are ready and able to work on transforming their lives.

I have not been diagnosed with mental illness within the last 5 years, OR if I am under the care of a psychiatrist, I will discuss this with Katie, and inform my psychiatrist of our work together.

3. THE DEEPER COMMITMENT

I understand that iWaveTherapy goes very deep, and that I may at times feel emotions and sensations that are not always comfortable (although by far the majority experience of clients is that they feel better and better after each session). I am agreeing to work through any such symptoms with Katie rather than "run for the hills," or take a victim stance. I understand that sometimes in all types of genuine healing things may seem to get a little "worse" before they get better, which is the reason Katie works in long, committed series rather than one-off sessions "when I'm in the mood."

4. NON-LIABILITY:

I understand that iWaveTherapy with Katie Darling is a complementary healing modality that in no way substitutes for medical or psychiatric interventions, physical therapy, or psychotherapy. I also understand that Katie may make suggestions for self-care as well as appropriate referrals.

I acknowledge that an open communication is promoted between me and Katie to enhance a mutual understanding and acceptance of the energy work provided during the treatment setting.

I further understand that there are numerous benefits possible through iWaveTherapy, such as diminished pain sensation, increased relaxation, relief from anxiety and enhanced sense of well-being. These effects may vary depending on each individual's response patterns. Although there are not, and have not been in more than 40 years, any known harmful effects from this type of intervention, I hold Katie harmless from any possible effects I may attribute to working with her/iWaveTherapy. I understand that a transformational healing process such as iWaveTherapy may cause temporary physical or emotional discomfort and I agree to take full responsibility for my self-care and personal development. I am in control of my own body and I can always "stop" at any time.

​

5. LEGAL LIABILITY:

I agree that with the present signing of this agreement (via button if online or by return email saying "I agree" in subject line), I hereby agree that I will NOT hold Kathryn Darling, Soulwave Institute, iWave Institute, Kathryn's landlord, or any other person or entity connected with Kathryn and her place of work, legally liable for any experiences of harm or injury I may have that I attribute to these sessions or to the owners of her place of work.

6. SESSIONS ARE NON-REFUNDABLE, NON-TRANSFERABLE:

I understand and agree that once purchased, sessions and series of sessions are with no exceptions non-refundable and non-transferable to other people. This means that I am committing to doing the work without a back door. The only exception to this agreement is that I may transfer the remainder of a series over to payment towards a training by Katie if one may be scheduled, but in this situation, the remainder will be calculated by subtracting sessions used at the full hourly rate ($350).

7. SESSION TIME:

I understand that session hours are 50 minutes to allow Katie 10 minutes for each hour worked, to refresh herself before her next client. I agree to respect this time boundary by arriving/calling on time (not early!), and cooperating in completing sessions on time.

8. PAYMENT:

I understand that payment is required at least 24 hours before the session/series begins (in the case of a series paid online or by check mailed before the session.

9. PHONE/TEXT SUPPORT:

I understand that if I need urgent support between sessions, Katie will happily talk briefly to me/text with me on occasion, if she is available. Longer consultations than about 5-10 minutes will be billed as QUICKIE CONSULTS (15-30 minutes: more details on request).

I understand that by request from clients there is also a new and popular "enhanced series" option for those who would like more consistent support, in which I can have a weekly mini-phone session between my regular full sessions.

10. LEGALLY BINDING

I understand that by clicking the following link I am agreeing to and legally "signing" all the above agreements that will be operative after I am then taken to the payment page where I can select and pay for series of sessions.

​

(From Katie about #11: "I have found that, because of the deep love and friendship that develops between clients and myself, clients sometimes expect me to make a special exception to these agreements and boundaries in their case (especially the no-cancellation rule). Please understand that the boundaries I have set above for being able to do this deep work sustainably at this phase of my life are what I literally require for my health and well-being, which of course you want to support. I've added the following agreement to save myself the stress of awkward conversations!")

​

11. NO EXCEPTIONS OR "SPECIAL" CLIENTS

I agree wholeheartedly that I will not expect to be an exception to the above agreements.
Thanks for your support and understanding in helping make this work work for both of us!
NOW PLEASE CLICK BELOW AND YOU WILL BE MAGICALLY TAKEN TO A LINKED EMAIL THAT YOU WILL SEND FROM YOUR EMAIL ADDRESS AS A LEGAL SIGNING THAT YOU HAVE READ AND AGREED TO ALL THE ABOVE AGREEMENTS