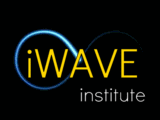 iWAVE Institute—home of:
new.
wave.
mystics. a Oneness conspiracy
iWaveTherapy
with Katie Darl

ing
MS

U
iWaveHealing

with Greg Andrews
MBA
Payment details &
How to Set Up Your Session/s
Please call or email me so we make sure you are a match for this work (and vice versa) and to set up our session times before payment. The investment for different session packages is discounted according to number of sessions -- the rate for the initial 1 or 10 sessions is below. Most clients go on to longer-term mentoring packages of 20, 30 or more sessions, which are more deeply discounted: to be discussed when you are ready).
Payment for private iWaveTherapy Sessions is now done through either Zelle, Venmo or Paypal. You can use your credit card for payment on Venmo or Zelle -- but we no longer accept credit cards here directly.
Zelle address is ktdarling74@gmail.com
Venmo address is @Katie-Darling-14.
PLEASE CLICK HERE TO SIGN SESSION AGREEMENTS AND LIABILITY WAIVER BEFORE OUR WORK TOGETHER BEGINS
​