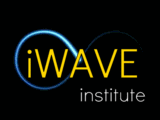 iWAVE Institute—home of:
new.
wave.
mystics. a Oneness conspiracy
iWaveTherapy
with Katie Darl

ing
MS

U
iWaveHealing

with Greg Andrews
MBA
Transformational iWaveTherapy
for COUPLES
with Katie Darling MSU
"LOVE will work if you let it...
(and work it!)"
Hi Dear Friends,
It's not your fault if you are struggling in your love relationship. Many of us have "bad code" in our limbic brains and nervous systems that gets activated with intimacy. And yes, I know, you wish there was MORE intimacy, if only your partner would... (fill in the blanks)!
ROMANTIC ENLIGHTEMENT is the name I've given to the work I have done for much of the last 50 years (I'm 71!) to understand, heal and upgrade love relationships—both my own (see below), and those of my clients and students, through seminars and private therapeutic coaching. I'm currently working intensively on a weekly basis with a few select, qualified couples.
HOW IT WORKS:
After 3 initial introductory sessions (one for each person and one together), there is the opportunity for a Romantic Enlightenment Private Intensive—a 6-month no-exit, no leaving-each-other commitment, during which you will work with me individually or as a couple every week.
I'M MORE LIKE "THE REF" THAN A TALK THERAPIST LISTENING TO YOU GUYS DOING THE SAME OLE THANG!
(Watch the movie "The Ref")
In other words, this is iWaveTherapy, which includes all kinds of methodologies, from breath, to deep regression, to deep belief-shifting that is more like surgery than therapy. All done in a safe container of kindness, love and no BS!
Also, as you may have gathered, it's not the kind of couples' "talk" therapy where two people argue while I clock in the hours. I'm extremely directive and the transformational effects are fast-moving. Relationships that have been stagnant for decades have moved to the next level.
WHY "ROMANTIC ENLIGHTENMENT"?
The work is called "romantic enlightenment" because it's about bringing enlightenment into your romance, AND romance into your enlightenment—aka your journey of falling in love with your True Self.
​
PAYMENT:
Payment is in advance. For the first 3 introductory sessions, you pay full price, $375/session hour. Then sessions are deeply discounted (by$3800) if we decide to move forward to the committed 6-month Romantic Enlightenment Intensive (in which case the 1st 3 sessions will be retroactively discounted). How it works is that on alternate weeks, you will each have a personal session with me, and on the next week you will have a couple's session with me.
So—how it works: two sessions one week, and one the next, for a total of 36 sessions in 6 months. The discounted price for the Intensive is $9,700 (this is a $3800 discount from the per-session rate!)—paid up front, no refunds, no exit strategy! Yay! You are committing to breaking through to a new level of love and harmony in your relationship, however that looks in your souls' journey.
I only work with a few couples at a time, so there may be a waiting list. Call me to discuss any and all of this.
Contact me to chat and see if we qualify to work with each other. 415-888-3586 (it's a landline: I'll call back soon).
Text or email: katiedarling1@me.com
P.S. I have learned my own lessons well. I recently married Greg Andrews (see below) and am living in enlightened romance and real LOVE.
​
​
You won't believe how it happened!
Coming soon here and to a YouTube thread near you..